Jason's Books & Coffee serves literary folks. We buy, sell, and trade used books; sell great new small-press books and lit journals; curate wonderful new self-published works; and offer a gathering space for readers and writers.
Our team welcomes you:
Proprietor, Jason Gillikin
Office Administrator, Cade Grimm
Editorial Intern, Patrick Bertone-Haywood
LGC Partner (retail support), Allison Hawkins
Assistant "Man"ager, Theon d'Cat
Don't miss our coffee, tea, and assorted snacks to power your literary adventures!
The Bookstore
Looking for the latest bestseller? Bad news — we don't carry it. Plenty of bookstores in the area, both indie and chain, are desperate to sell you the high-performing titles that everyone already knows about. Rather, our collection veers so far off the beaten path that you should keep a sharp eye peeled for wild carnivores.
(In fairness, Theon the Office Cat is allegedly a carnivore, although he leans pescatarian. And he does become a little bit wild when you play the string game with him.)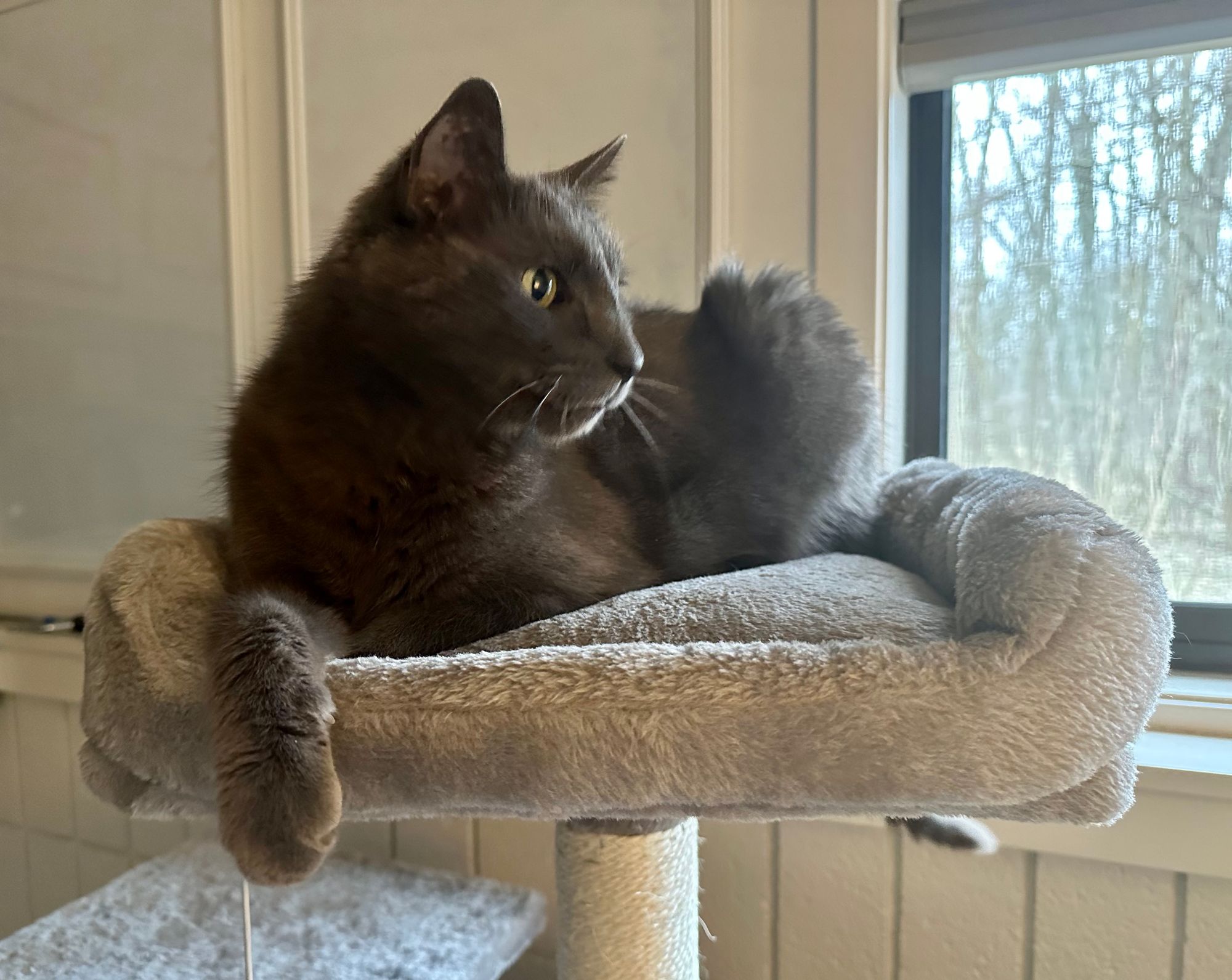 We focus our collection on four areas:
Used Books — Our assortment of used books are available to buy or trade. We purchase used books, as well. Net proceeds from the sale of used books support the Lakeshore Literary Foundation.
Small-Press Books — We carry selected titles from very small presses. The super-small presses often publish works of breathtaking beauty that never see a single bricks-and-mortar retail shelf. We aim to change that. However, because we order from Ingram Content Group, we can generally special-order almost any published title for you even if we don't carry it, so please, let us help you avoid shuffling your shekels to Amazon.
Literary Journals — Yes, Barnes & Noble carries the big guns. We aspire to carry the medium- and small-caliber journals that amaze and delight in relative obscurity. Our goal is to build the largest and most diverse collection of literary journals in the Upper Midwest.
Self-Published Author Books — We all have endured a version of Great Aunt Ethel's self-published 1,000-page historical supernatural romance saga. But you know what? Some self-published stuff (including material from single-author presses) really is a delight. We highly curate this material, so what we carry is worth reading despite that you may never see it shelved elsewhere.
🙀
We're a small bookstore – at roughly 800 volumes as of late April 2023, with a max capacity of roughly 1,200. Keep that size in mind before planning a long journey to visit us.
Coffee, Tea & Snacks
We want people to sit a spell and enjoy time with books — reading them, writing them, or editing them. To support this endeavor, we offer at amazingly low prices the finest assortment of Keurig pods that money can buy. Plus a delightful collection of teas, from delicate greens to "Tea, Earl Grey, hot." And did we mention the espresso machine and its delicious output of lattes?
Check out the menu for a run-down. Plus, you're always welcome to bring your own food and (non-alcoholic) drinks.
A Community Space for Readers & Writers
We welcome writers' groups, book clubs, and folks assembled in the pursuit of literary greatness. We offer great Wi-Fi and tables are positioned for easy access to electricity.
Anyone's welcome to plop down at our high-top cafe tables. No purchase or advance notice necessary.
Long-term hangouts aren't a problem, either. We'll fetch you a high-quality folding table and a more comfortable padded chair. Again, no cost or notice requirements. Our selection of free-to-use board and card games will help you pass the time, too. Many of our games are ideal for writers!
Want to host a big event, like a book-launch party or a literary salon? We offer seating for up to 80, supported by 16 6-foot tables. Major events are subject to availability (including outside of our normal operating hours) and pricing is dependent on the details of the event.