Jason's Books & Coffee would be delighted to host your literary activity. Send an email to our hello@ account with the details and we'll get you squared away.
Writers' Groups & Book Clubs
Reading and writing are essential to the well-balanced soul. We support your efforts by offering a comfortable and accessible space to engage more deeply in the literary arts.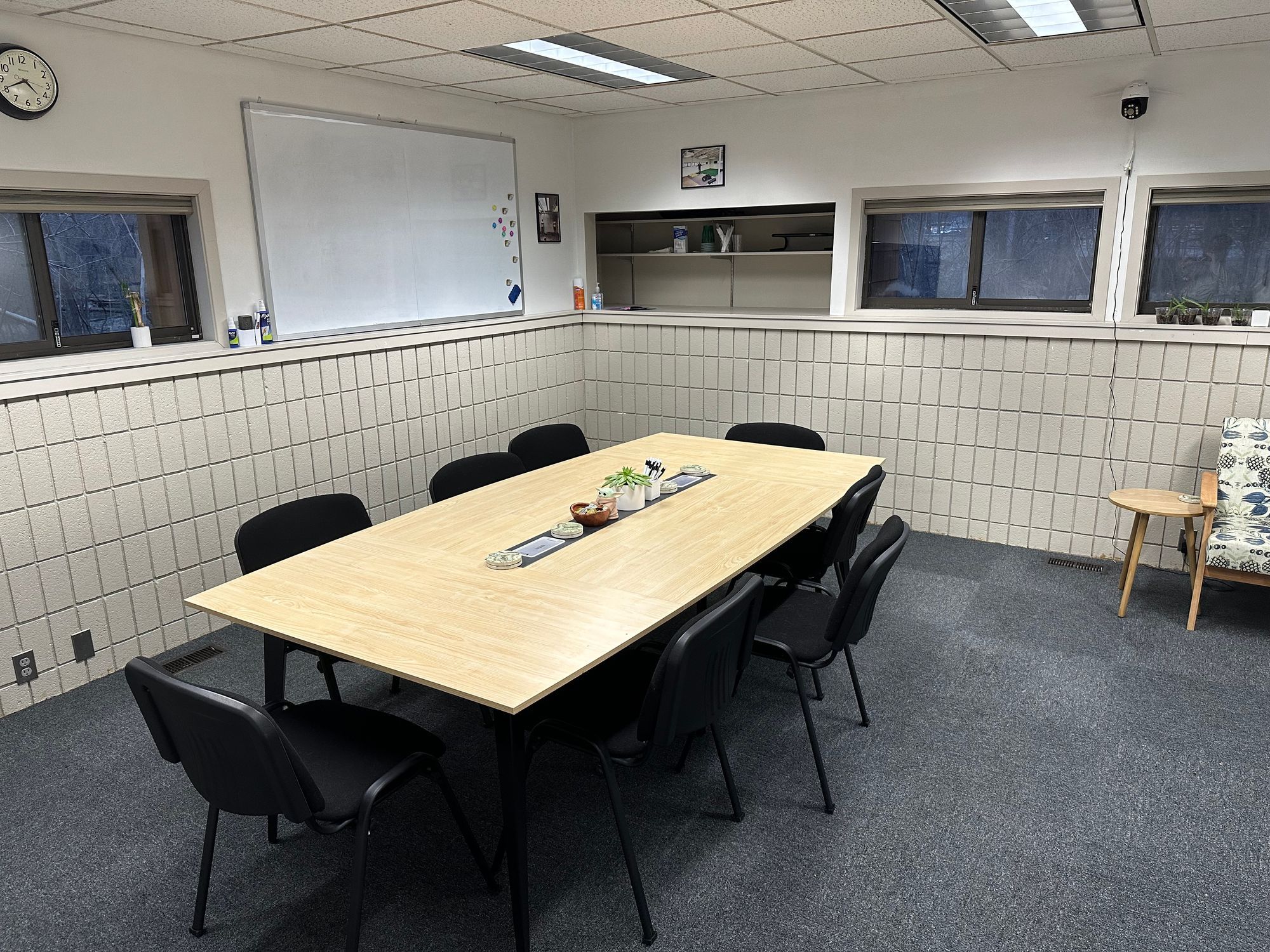 Small groups of up to six are welcome during business hours at any time, without notice, and without cost, with seating in the cafe area or the events space.
Groups of up to eight are welcome to use the conference room. Booking is dependent on availability, so prior notice is required. Use during normal business hours is free; use outside of our normal business hours is $25/hour, with discounts available depending on circumstances. The conference room includes access to the kitchenette and to our office cat, Theon. It's provisioned with a white board, a TV that supports device casting, and a chair and loveseat combo.
Groups affiliated with the Grand River Writing Tribe may always use the conference room for free regardless of the operating hours.
Readings, Author Events, & Launch Parties
Celebrating a new book? Want to host a literary salon? Our events space will work for you.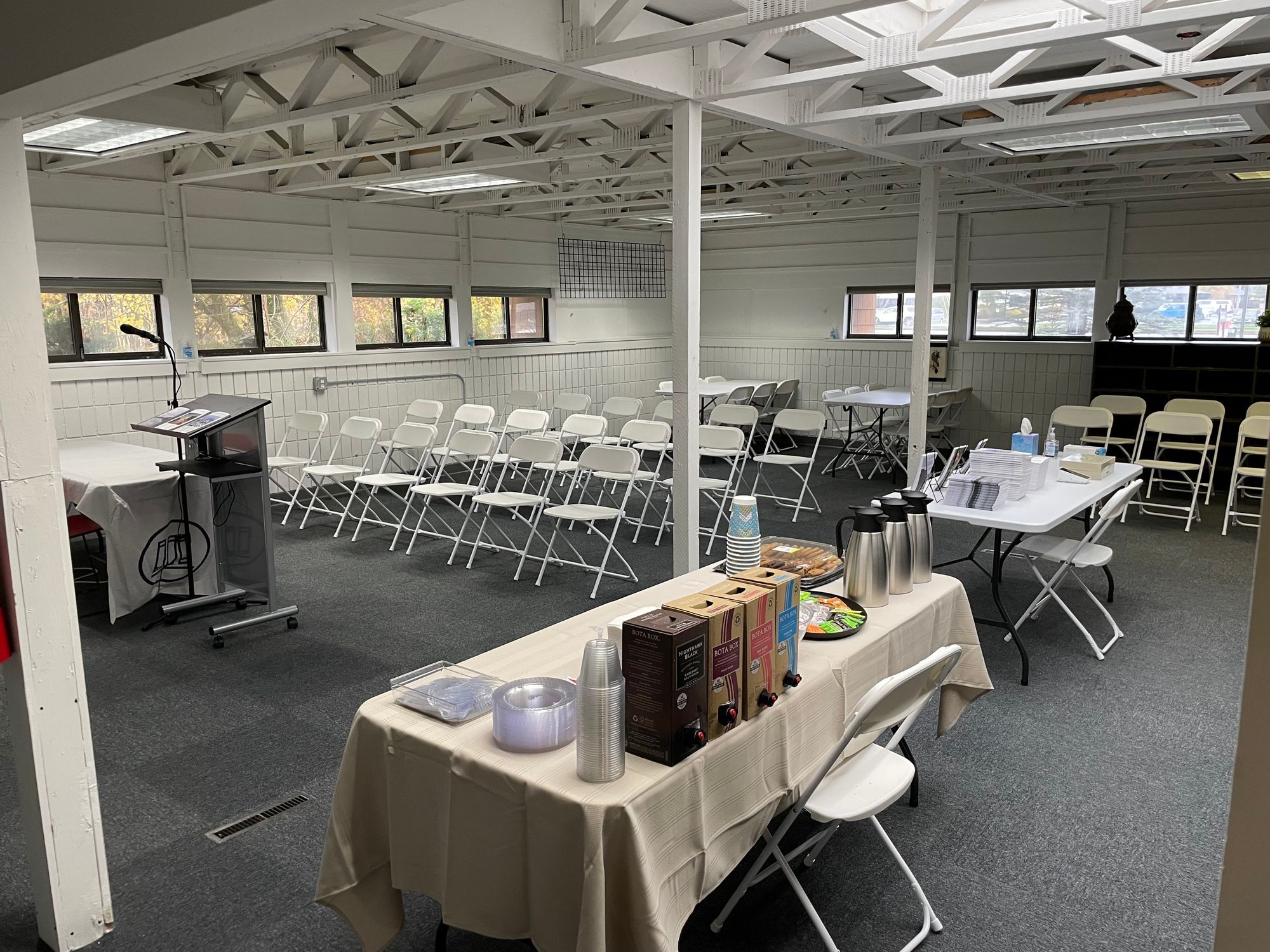 Rental is $50/hour with discounts liberally available depending on circumstances.
Outside catering is welcome. Alcoholic beverages permissible if certain insurance-related criteria are met.
We offer 80 folding chairs and 16 six-foot tables that can be configured as you need.
The space features a white board and can include a TV for projection, as well as a podium and a microphone system.
We offer free Wi-Fi and plenty of electrical outlets along the walls.
Event rental includes access to the kitchenette and, as needed, the conference room. The building offers two fully provisioned restrooms.
If needed, we can process retail transactions on your behalf, with a 3% fee on card transactions to cover our processing costs. (No fee on cash transactions, and we will assess and pay relevant sales tax on your behalf.)